Home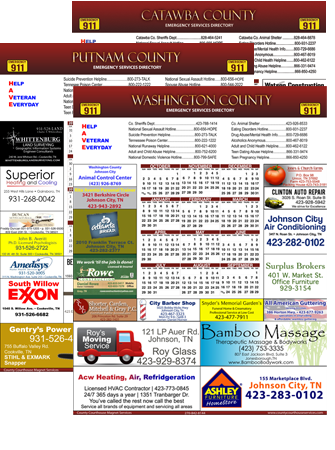 County Courthouse Magnet Services, Inc. is dedicated to providing Emergency Directories for counties across America. When you are in a non-emergency situation, 911 is not always the best choice. Telephone numbers for Suicide Prevention, Adult and Child Abuse, Teen Pregnancy, Teen Dating Abuse, Sexual Assault and in many other emergency situations it is nearly impossible to find the telephone number that you desperately need.
County Courthouse Magnet Services provides 8½ x 11, full color magnets of all toll free Emergency Numbers and Hot Lines with immediate access. The magnet also has a 12 month calendar for planning and reminders.
Our customers find it to be a great advertising opportunity as many people put the magnets right on the refrigerator and many eyes over a period of a year see their ad. In fact some have reported it to be some of the best advertising money they ever spent. A lot of our customers like the magnet because it supports the community.
If your county would like a magnet, please contact our offices at 1-270-842-8144.