Home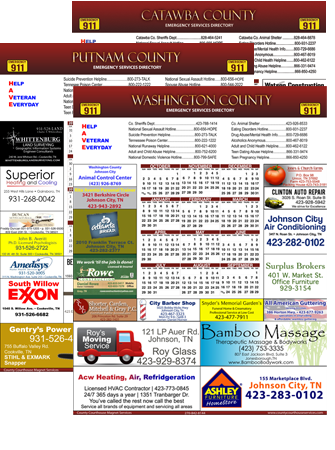 County Courthouse Magnet Services, Inc. is dedicated to providing Emergency Directories for counties across America. Many times when people are in a
stressful situation they do not have the time or resources to try and find a helpline/hotline telephone number such as the Poison Center, National Suicide
Prevention Lifeline, National Child Abuse Hotline… These tollfree helplines/hotlines have saved lives and helped numerous people in the community.
Business create goodwill in the community by helping get these tollfree telephone numbers out to the community. Businesses also like that they receive
high quality exposure, knowing the magnet calendars will be displayed in homes on the refrigerator on in offices on the filing cabinet. Studies have shown that magnet advertising remains in place longer than any other form of advertising, and magnet ads are far more visible because they end up on refrigerators – close to eye proximity. It is a "win-win" situation for the businesses because, for what it would cost them to put an ad in the newspaper for a weekend, they can help the people in their community and get high quality exposure at the same time for an entire year.